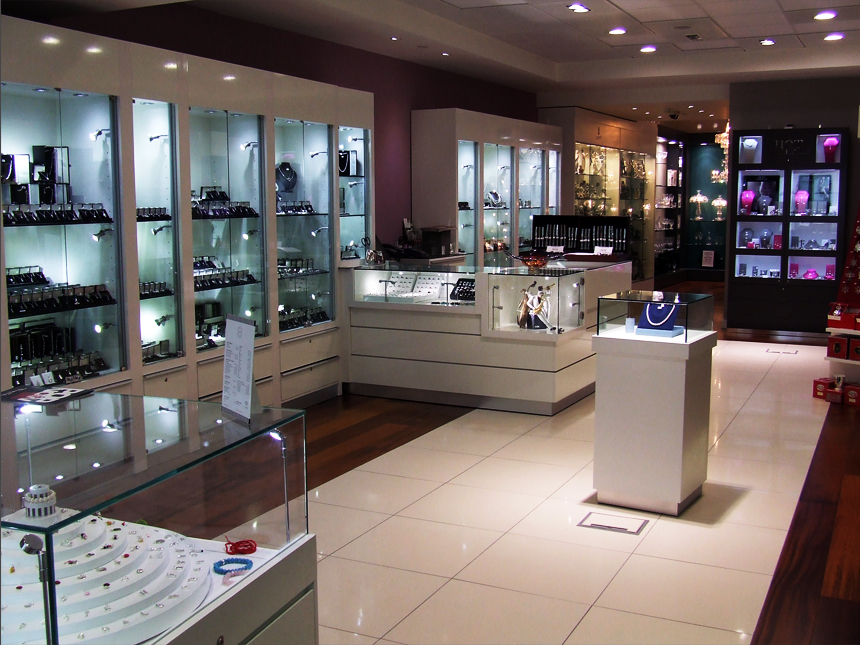 Fallers Jewellers – The Beginning
In the latter half of the 19th century, Jeweller Stephen Faller had a unique way of reaching his customers. He was known to cycle the length and breadth of the West of Ireland, with clocks on the back of his bicycle, leaving them at various customers homes on a trial basis. By the time he returned some weeks later the families had become attached to his trusty and distinctive clocks. Invariably a sale was made.
Many tales are still recounted today by people as to how a Faller clock ended up in their possession. What we do know is that after years selling throughout Galway, Faller opened his first shop on Dominick Street, Galway in 1879. At the time Dominick Street was Galway's main shopping thoroughfare as it was sited beside the busy docks and a stones throw from the famed Claddagh fishing village.
In 1899, Stephen Faller, by now a successful businessman decided to move his business to a street further up the town away from the hubbub of the market area. His foresight was rewarded as his new shop on Williamsgate Street began to flourish.
Fallers unique commitment to quality and craftsmanship carried the business successfully through difficult times whilst Ireland fought for its Independence, and then fought through the Great Depression.
By the 1960's Galway was changing and so indeed was Fallers. At this stage Stephens's grandson Cornelius had taken over the reigns and his time in charge saw Fallers make ground breaking strides.
For a start, so as to accommodate a much larger and demanding clientele, Fallers bought the shop adjoining their store (Forkins Drapery) and extended it into a giftware shop selling mainly Waterford Crystal.
In 1963 John F. Kennedy and Jackie Kennedy visited Galway and were presented by Cornelius with a pair of Fallers Claddagh rings. Following the Kennedy visit, Galway and indeed Ireland became a prime tourist destination, and with that the world became entranced with the spectacular range of Irish Jewelry, Crystal and Giftware that was available.
It was here that Fallers, under the guidance of Cornelius Faller made its mark.
From humble beginnings, Fallers embarked on a mission to offer the world these products via mail order. By the 1980's Fallers had grown to be one of Ireland's top mail order houses, offering a huge range of products which by then included top European brands including Lladro and Wedgwood.
In 1979 Fallers celebrated their 100th year anniversary all the while being run by the Faller family. In 1986 Paul Faller became the Managing Director, thus the fourth generation of Fallers to run the company. This led to many exciting developments in the shop and the company, and culminated in the launch of www.fallers.ie in 1995.
It was no coincidence that Fallers became one of the first Irish Jewelry and Giftware sites as such a pioneering spirit has always been present in the company since the days of Stephen Faller and his bicycle.
Today, the fallers.com website is one of Ireland's most successful retailers with 1000's of products to choose from. July 2012 saw the launch of our new fallers.com website.  The shop in Galway also underwent major renovations with the Jewellery shop completed in July 2011 and a newly renovated giftware department completed in September 2011.
Shop on fallers online shop for the best offers available! Our secure online shopping e-commerce system allows our customers to access our products from anywhere in the world. We deliver all our products using secure postal service and experss delivery.
Tomorrow – who knows – but with the same commitment to quality and service you can be sure the future will be as rich and exciting as the past years of Fallers.