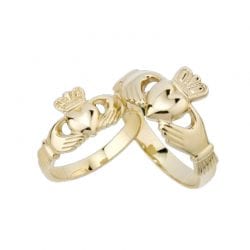 Halloween, Oíche Shamhna is fast approaching and while there are many Irish traditions centered around this holiday one in particular, perhaps a little less known, has caught our attention. That is of course is that of the Irish Barmbrack, Báirín Breac. Barmbrack is a sweet cake like bread made with dried fruit that is traditionally eaten and made at Halloween in Ireland. 'Barm' refers to the froth leftover after fermenting beer or ale which is mixed with the dried fruit to make this heavy fruit cake. It is an Irish custom to add a ring to the cake. Irish superstition has it that whomever receives this ring in their slice will be the next person to marry or indeed receive good fortune!
The Claddagh Ring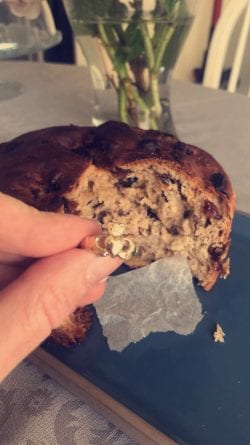 This year why not celebrate your Irish Heritage with this playful tradition. Of course we have the perfect ring to add to your cake, the Faller Claddagh Ring. Made here in our workshop, the Claddagh ring is Ireland's unique symbol of Love, Loyalty and Friendship.
An Irish Symbol of Marriage
It is an Irish superstition that the lucky person to get the slice with the ring will be the next to marry or symbolize an upcoming romance. Traditionally worn as a wedding or engagement ring, the Claddagh ring is now often worn to illustrate your relationship status. Find out how to display your relationship status in our blog on How to Wear Your Claddagh Ring
This makes the Claddagh ring an excellent choice for your Barmbrack. With many different styles to choose from in both silver and gold, the surprise of this beautiful ring in your delicious bread will simply delight the recipient.
Needless to say you will need the recipe for an Irish Barmbrack. In keeping with all things Irish we have chosen a recipe from the popular Irish chef Donal Skehan.
Irish Claddagh Barmbrack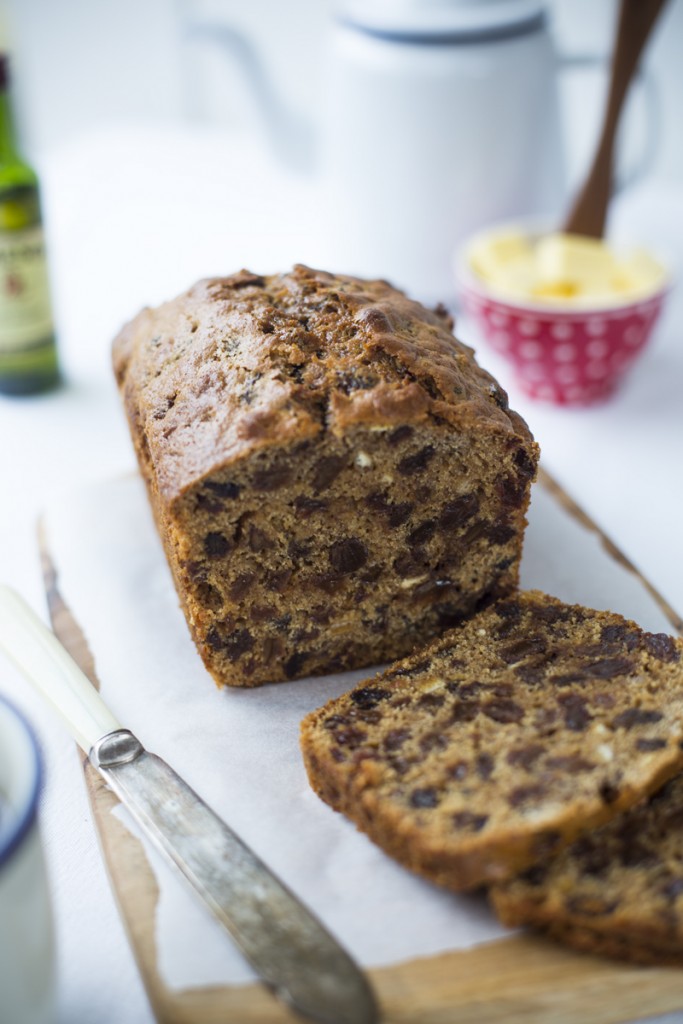 Ingredients 
Makes one 900g loaf
225g plain flour

2 tsps of baking powder

375g packet of fruit mix

250ml cold tea

50ml of whiskey

125g light brown sugar

1 large eggs

1/2 tsp of mixed spice

A Claddagh ring to place inside (wrapped in baking paper)
Method 
Place the fruit mix in a bowl and pour over the whiskey and cold tea. Allow to soak up the liquid overnight.

Preheat the oven to 170˚C/327°/Gas Mark 3 and grease and line a 900g loaf tin.

Combine the flour, baking powder, sugar and mixed spice in a mixing bowl. Make a well and break in the egg, using a wooden spoon, mix the egg with the dry ingredients. Add a little bit of the liquid the fruit mix is sitting in and mix it through. You may not need all the liquid, you are looking for a wet dough. Then stir through the fruit mix until everything is thoroughly combined.

Add in the Claddagh ring and stir through.

Spoon the wet dough into the lined loaf tin and place in the oven on the middle shelf and bake for 1 hour. Remove from the oven and allow to cool slightly before removing from the loaf tin and placing on wire rack.

Cover in cling wrap and tin foil and allow to sit for 1-2 days before cutting into it. Serve in slices spread with a little butter and good cuppa!
A Celebration of Your Irish Heritage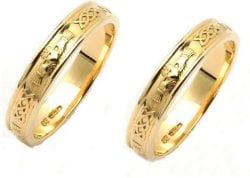 Once you have allowed the bread to sit for the 1-2 days. You can serve it in slices spread with a little butter. And of course the most important part in keeping with your Irish Heritage is to have with a good cup of Irish Tea! Happy Halloween and may your Irish luck help you to find the Claddagh ring!