Mothers Day is just around the corner – one special day dedicated to all mother figures in our lives. Everyone wants their mom to feel special and to receive a gift that will be treasured for years to come. What better way to spoil mothers than with a gift from the stunning range at Fallers jewellers.
Personalized Jewellery
Create your own personalized piece of jewellery for Mothers Day from the 'Family Colors' collection. Beautiful custom items made to order by combining each of the children's birthstones, available in a range of rings or pendants both in 9K or 18K white or yellow gold, as well as a sterling silver. Each ring or pendant can hold up to 7 beautiful birthstones – one for each child or member of the family.
Designer Jewellery
Or choose a stylish watch from the Michael Kors range, a Thomas Sabo 'Best Mom' Charm or a Claddagh Birthstone ring. Spoil your mom this Mothers Day with a piece from our designers collection that she can always treasure.
Mother's Day Top Picks
Swarovski Kris Bear– A Smile For You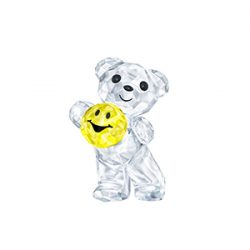 Bringing an extra dose of sunshine to Swarovski's much-loved Kris Bear collection, this cheerful bear holds a bright yellow smiling face.
The entire piece is crafted purely from crystal, with a total of 798 facets.
Full of emotion and charm, it would make the perfect gift to brighten up someone's day.
$93.22
Sterling Silver Family Colours Pendant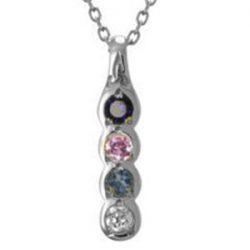 Part of the Family Colours Collection.
Features two Trinity Knot designs and stones representing birthstones.
You choose the stones that will go into the pendant based on Birthdays so you choose a pendant based on the number of children in a family and then pick the stones that represent each of their birth months as well as the order in which you want them to go in.
The result is a personalized pendant that will mean so much to the Mother who will wear it!
$230.10
Silver Celtic Claddagh Pendant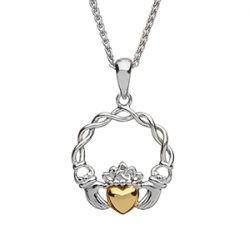 Claddagh pendant crafted from sterling silver with a 10k gold Heart and intricate woven Celtic Knot details.
Rich in symbolism and meaning, these earrings would make an ideal gift.
The Claddagh is Ireland's symbol of Love. Its heart represents love, its hands represent friendship and the crown stands for loyalty. The woven Celtic Knots with no beginning and no end symbolise an eternal love.
This Claddagh pendant is presented in a Fallers gift box with a brochure on the History of the Claddagh.
$152.22
For more information or to speak with a Fallers expert, contact us today and find the perfect gift for your mum this Mother's Day.