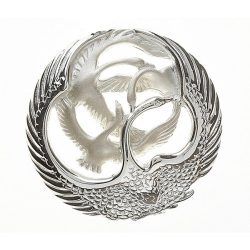 Ireland is famous for its Myths and Legends, one of our favorite fables here in Fallers is that of the Children of Lir (Clann Lir or Leannaí Lir). This haunting Celtic myth is an intrinsic part of Irish folklore and tells the story of the four children of ancient Irish King, King Lir. King Lir married a woman named Aoibh, the daughter of Bodhb Derg, Bove the Red, King of the Tuatha Dé Danann. Lir and his wife Aoibh had four beautiful children, one girl named Fionnuala and three sons, Aodh, Fiachra and Conn. Fiachra and Conn, the youngest were twins and sadly after their birth Aoibh tragically died.
A Tale of Ireland
The children and Lir were devastated. Aoibh's father Bov the Red saw how unhappy the family and wanting to keep Lir happy sent Aoibh's sister Aoife to look after the children. At first Aoife loved Lir's children but it was not long before she grew jealous of all the attention and love they were getting from their father Lir and Bov the Red. After a while this jealousy turned to hatred and the evil Aoife decided she had to get rid of the children so that her husband and father would only love her.
One day she told the children they were going to visit their grandfather Bov the Red. On the way she stopped at Lough Derravaragh and told the children to go into the water to bathe. It was here that Aoife used her magic to cast a spell transforming them into swans. They pleaded with her to change them back but instead Aoife gave them the gift of music and speech. She said they would be swans for 900 years and banished them to spend 300 years on Lough Derravaragh, 300 years on the Sea of Moyle and 300 years on Inis Glora. All they were left with were their beautiful singing voices and people would come from far and wide to hear them sing.
They stayed together for the 900 years and the spell was eventually broken when a church bell rang out at the Monastery on Inis Gluaire, where a priest blessed them.  Sadly as they were now so old they died to join their parents in heaven and were buried all together in the one grave.
Inspiring Irish Jewelry
This tragic tale of love and jealousy has inspired many Irish jewelry makers to design beautiful intricate pieces. Here in Fallers we have carefully selected the finest designs for our online shop. One of our newest additions to the Children of Lir range comes from Boru, an award winning manufacturer of fine Celtic jewelry. Boru have created a truly stunning collection called Legend of Lir, a selection of handcrafted sterling silver earrings and pendants. These beautiful Swan designs are made in Ireland and encrusted with sparkling Cubic Zirconia stones. One of the key pieces from this collection is this large statement Children of Lir pendant. An excellent gift idea for someone who loves Celtic Mythology, this pendant is made with clear stone eyes or with haunting green eyes.
Children of Lir Jewelry 
For those who like jewelry with a bit less sparkle, take a look at our core range of Children of Lir jewelry, crafted in both sterling silver and 9ct yellow gold these stunning mystical pieces are must haves for lovers of Celtic jewelry.
All made in Dublin and Hallmarked in the Assay Office in Dublin Castle, these beautiful Swan designs will have you casting your own spell.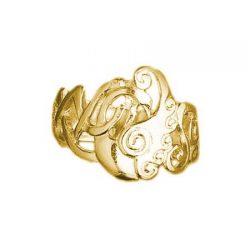 Discover Fallers full range of this mystical and beautiful Celtic Collection