Meaningful & Symbolic Celtic & Claddagh Jewelry
Nothing says I love you like a piece of Meaningful Irish jewelry. Known for its rich heritage and culture, Ireland is also home to the most meaningful and symbolic jewelry. Inspired by Irelands mystical folklore, delightful traditions and breathtaking scenery, our Celtic and Claddagh jewelry is as romantic as Ireland itself.
With Valentine's Day fast approaching we have selected our top 6 pieces for the most romantic jewelry gifts this year.
Celtic Crystal Heart Necklace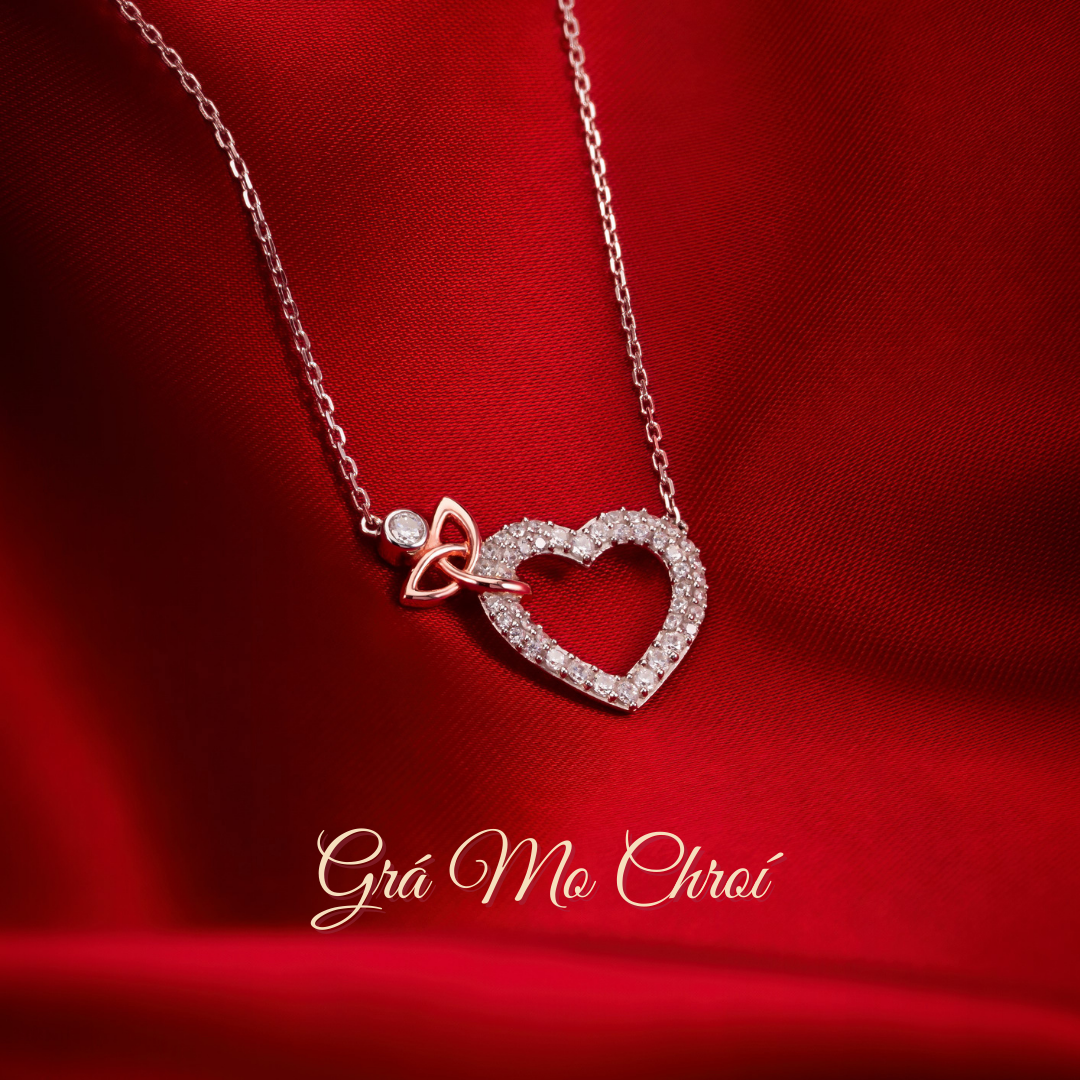 Give a gift straight from the heart with this beautiful Trinity Heart Celtic Necklace. This sterling silver and rose gold Celtic necklace is part of our new collection for 2022. Made from sterling silver, it features a beautiful Celtic trinity knot in rose gold. The Trinity Knot is a symbol of enduring love. With no beginning and no end it symbolizes an eternal love and bond. Featured with a sparkling pave crystal heart, there really is no better or more beautiful way to display your love.
Claddagh Kiss Ring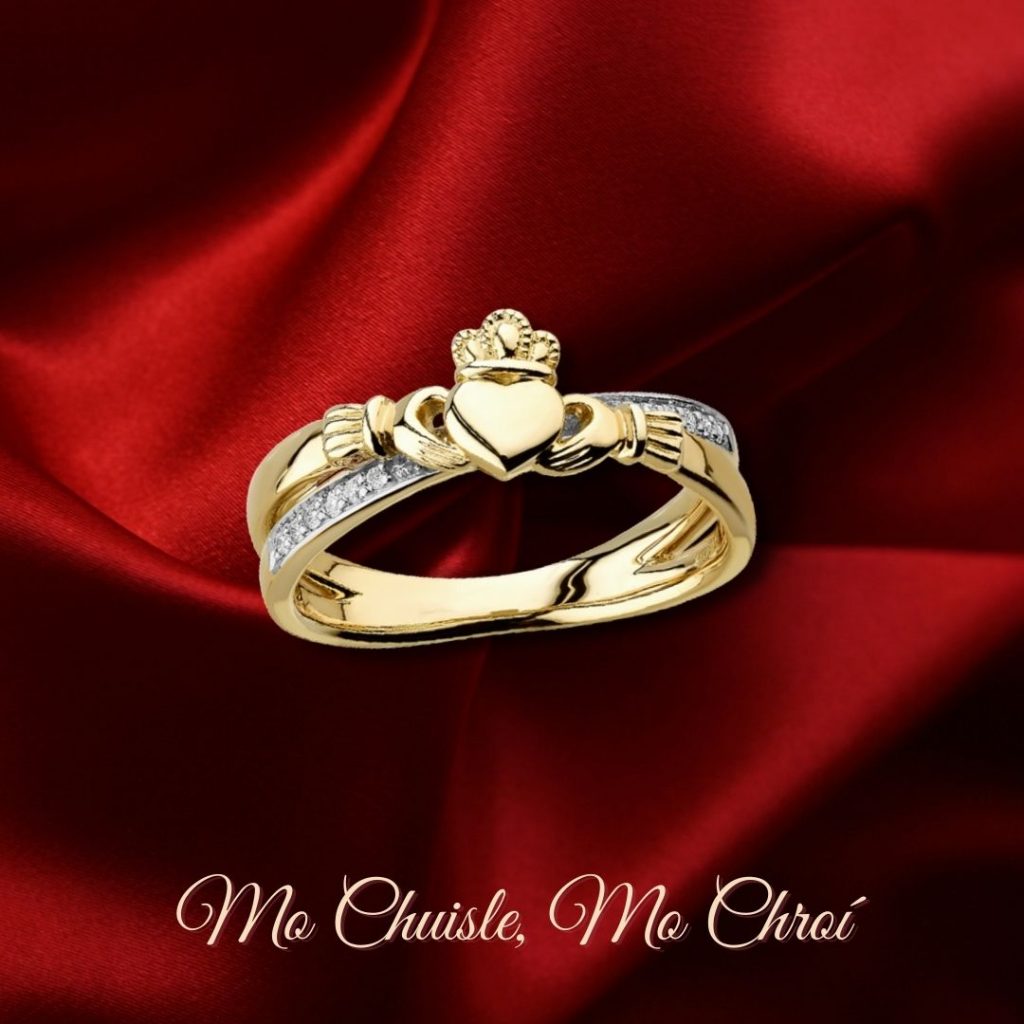 Seal it with a kiss. Simply stunning this Claddagh crossover ring is sure to wow the woman in your life. Made from 14k gold, this modern take on the traditional Claddagh ring is set with sparkling diamonds.  A powerful symbol of love, loyalty and friendship, this ring will be treasured always.
For those of you that love the ring but don't have the budget, shop the Sterling Silver Claddagh Kiss ring, it will not disappoint.
Gold Celtic Trinity Knot Necklace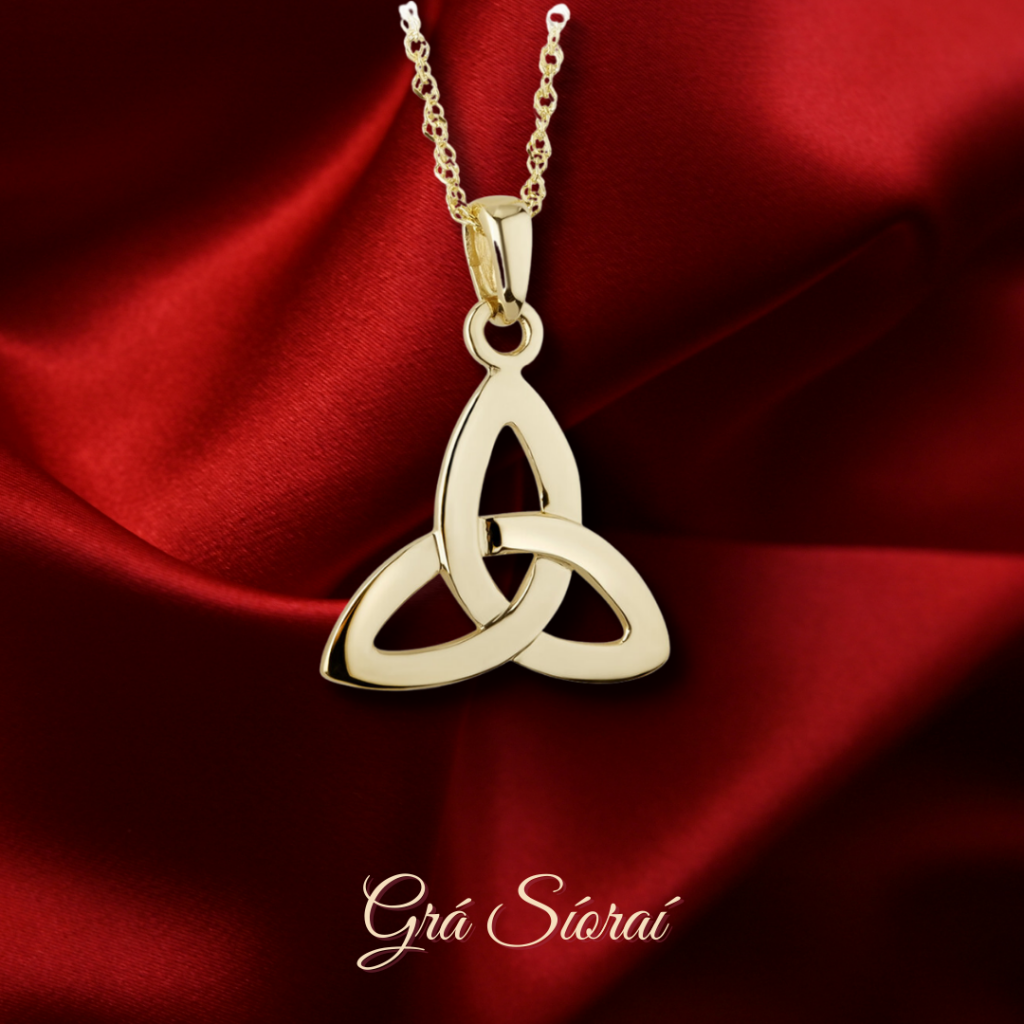 Simply stunning this gold trinity knot necklace is a beautiful Irish symbol of Love. With no beginning and no end, it represents your enduring and everlasting love. The Trinity Knot makes the ultimate romantic gift for Valentine's Day.
Shop the full collection of Trinity Knot Celtic jewelry here.
Celtic Double Hearts Pendant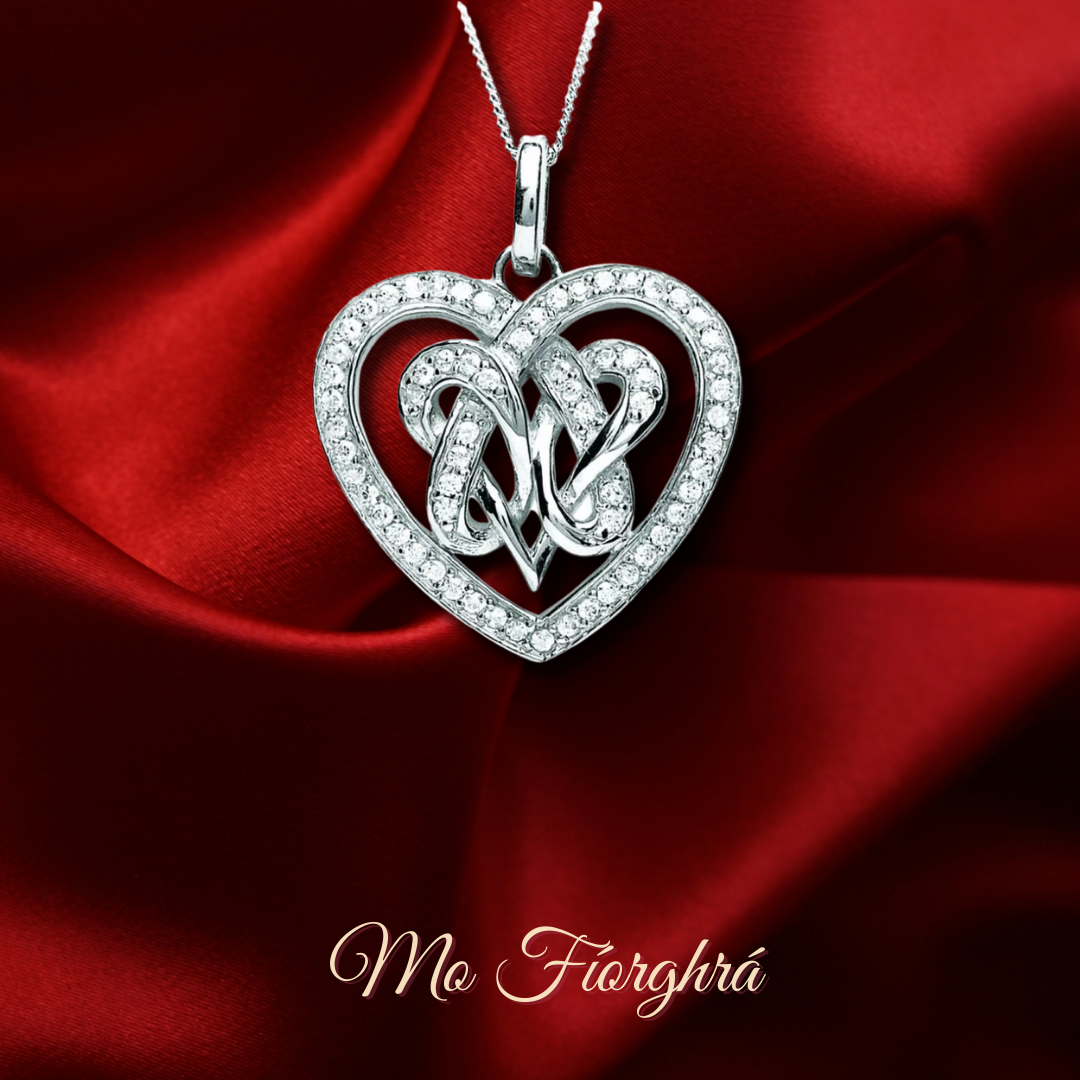 Inject real Irish romance into your Valentine's Day with this Celtic Double Hearts pendant. A symbol of Love and passion, this heart features two hearts intertwining in a Celtic knot fashion embellished with sparkling zirconia stones.
A beautifully symbolic necklace for your Irish Love.
Men's Silver & 10K Claddagh Pendant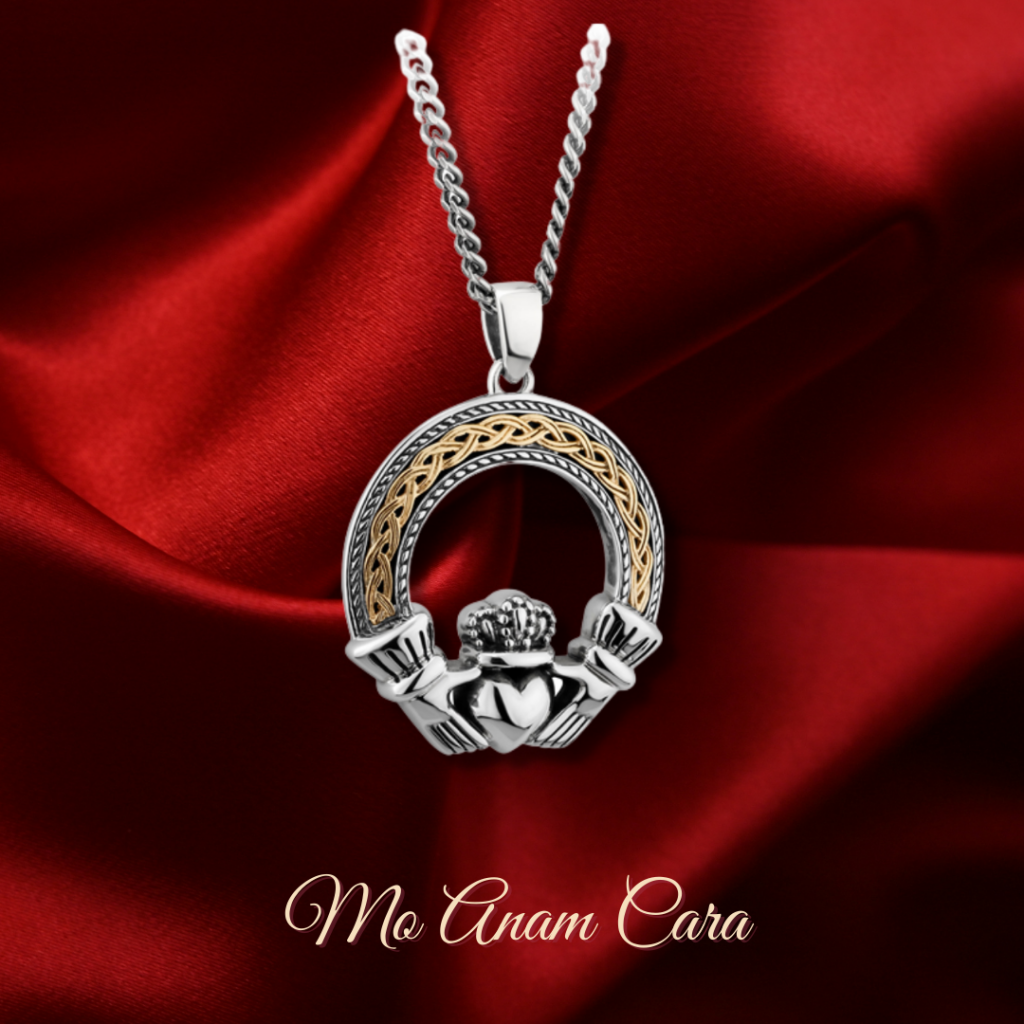 Irelands iconic symbol of Love, loyalty and Friendship, the Claddagh makes the perfect romantic display of your commitment this Valentine's Day. This Claddagh pendant is perfect for the stylish man in your life. Made from oxidized sterling silver with gold accents this necklace is the perfect blend of masculinity and Celtic symbolism.
Authentic Traditional Claddagh Rings
Grá, Dílseacht & Cairdeas
Love, Loyalty & Friendship
The Claddagh ring is the Irish symbol of Love, Loyalty and Friendship. The heart represents Love, the Crown Loyalty and the hands Friendship. Originally made as a wedding ring, this ring is now more often given as a token of love and commitment. A truly romantic gift the Claddagh ring is steeped in rich history and traditions.
We have been making quality Claddagh rings since 1879 enjoying a pivotal role at the very start of your family traditions. Start your tradition today with a handmade Faller Claddagh ring. Available in different metals and weights we have a ring for every budget.
Another top tip for the most romantic gifts this Valentine's Day, is engraving. Why not engrave one of our Claddagh rings with an Irish term of endearment? For some ideas, visit our blog on Irish phrases for engraving.