There are many ways for you to wear your Claddagh ring, traditionally though the  Claddagh Ring was worn to display your relationship status so in keeping with tradition how should you wear your Claddagh Ring
Single and looking for Love
If you are single and looking for love, you should wear your Claddagh Ring on your ring finger of your right hand with the heart facing outwards.
In a Relationship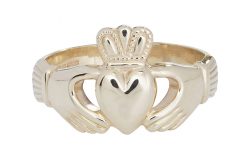 Worn on the right hand with the heart facing towards yours shows that you are in a relationship and that your heart is taken.
Engaged to be Married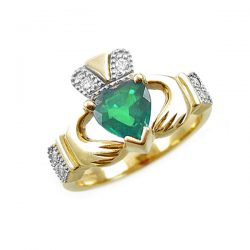 To show you are engaged to be married your Claddagh ring wear your Claddagh ring on the left hand with the Heart facing outwards.
Happily Married

Worn on the left hand with the Heart facing towards your own shows that you are happily married.
Irish Heritage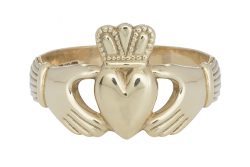 The Claddagh design has become more than just a symbol of your relationship status. Today it is more commonly worn as a proud symbol of your Irish Heritage.
Family Heirloom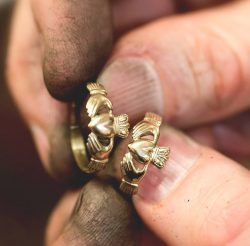 One of our favorite things to see here is a Faller Claddagh ring passed down through family generations. Dedicated to crafting quality Claddagh rings since 1879 each Faller Claddagh ring has the potential to be a treasured family heirloom.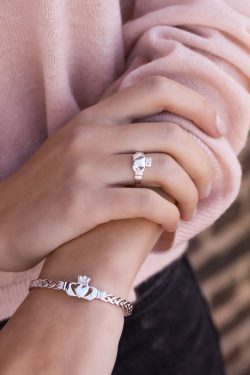 As you can see there are many different ways to wear your Claddagh Ring. How you wear yours is entirely up to you!
Shop Fallers range of handcrafted quality Claddagh Rings made in Galway. Each of our Claddagh Rings are Hallmarked in the Assay Office in Dublin Castle. Your guarantee of quality.