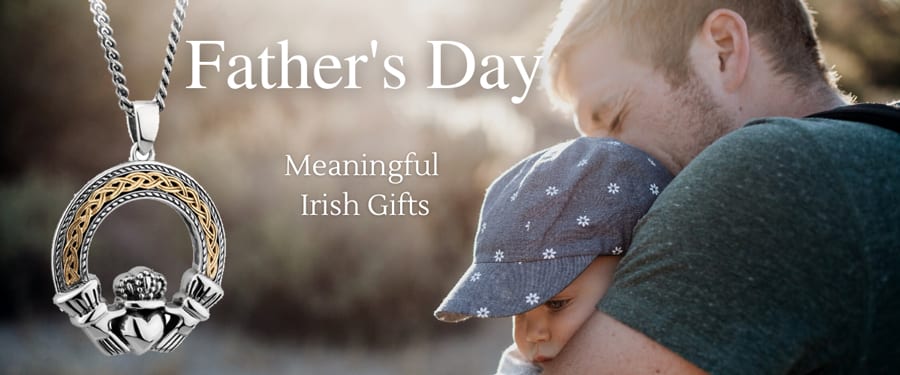 Spoil your father, step-father or grandfather this Father's Day with a meaningful gift from Ireland. Display your love and appreciation with our Irish Celtic and Claddagh jewelry. Made in Ireland, we only select the highest quality designs from Irish craftsmen and jewelers.
The symbolism and meaning in Irish designs make this jewelry an ideal choice for gifting family. Extending tradition and creating Family heirlooms, Celtic and Claddagh jewelry is utterly timeless.
Below is our quick guide to Irish Father's Day Gifts.
Stylish Celtic Jewelry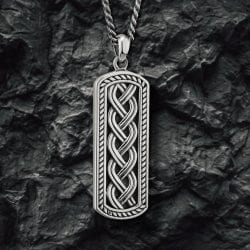 The oxidized sterling silver Trinity Knot collection merges traditional values with contemporary aesthetics.
With no beginning and no end The Trinity Knot signifies a never ending enduring love. It can also represent eternal life. Making this jewelry perfect for new fathers.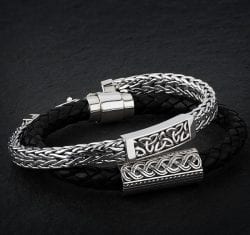 Our mens Celtic bangles are masculine and modern. Embracing the Irish heritage in a super stylish design, who says tradition has to be boring.
Traditional Irish Designs
For the Irish Fathers and Grandfathers that prefer the traditional Irish Jewelry, we have a wide selection of Cufflinks, Tie Pins, and more to choose from. Crafted in silver or gold these pieces are made to last. A timeless collection with our guarantee of quality.
Family Heirlooms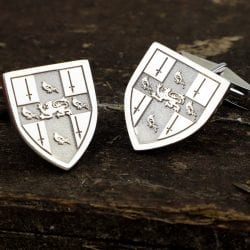 Jewelry is all about marking and celebrating life's special moments.  This Father's Day choose a  Family Heirloom like the bespoke Heraldic Cufflinks. Have your family crest laser inscribed onto cufflinks, a ring or tie pin. Giving your Father a constant reminder on his loving family.
Beautiful Reminders of Home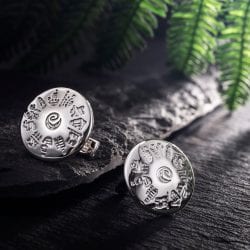 The History of Ireland collection with its 12 symbols of Ireland presents a beautiful reminder of home for Irish Dads. Presented with a booklet detailing each symbol, it is an ideal gift for men on any occasion. Choose from cufflinks or ring for your father.
Claddagh Ring
Love, Loyalty & Friendship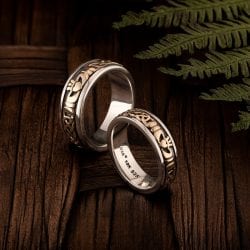 It could be argued that every self respecting Irish man should own a Claddagh ring. Hence if you father is without, now is the perfect time to treat him.
Irelands very own symbol of Love, Loyalty and Friendship. Without a doubt,  it shares your fundamental family values.
Choose from modern to traditional designs from our extensive collection. With each piece you buy hallmarked by the Assay Office in Dublin Castle. Your seal of Irish quality.
SHOP CELTIC & CLADDAGH FATHER'S DAY GIFTS