,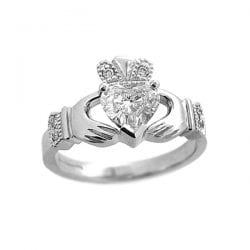 Diamond in all of its sparkling glory is the world's most coveted gemstone. And for those of you born in April you are lucky that it is your birthstone. A symbol of clarity and strength, the name itself comes from the Greek word 'adamas', meaning 'invincible' or 'unbreakable'. The hardest and most durable gemstone, you can be assured a piece of diamond jewelry will endure your everlasting love. While the beauty and durability of diamonds are reason enough to wear the April birthstone, this beautiful gemstone has a lot more to offer.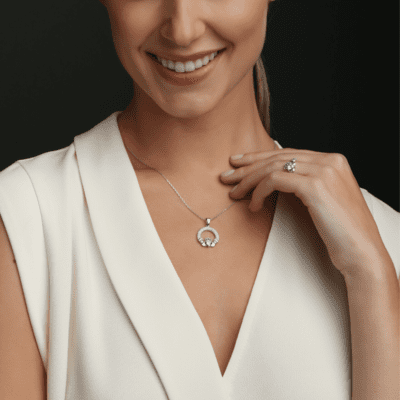 Meaning and Healing Properties of the April Birthstone
The April birthstone brings many benefits to the wearer. It provides better relationships and an increase in inner strength. Believed to also have healing properties, a diamond is said to bring clarity and balance as well as giving you a boost of energy.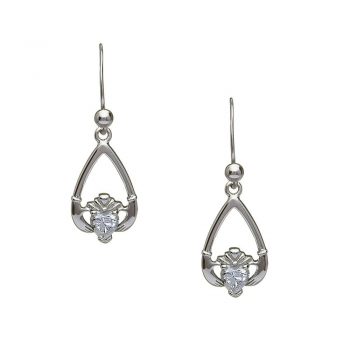 Symbolism of diamonds:
Fulfilling relationships
Eternal Love
Inner Strength
Abundance
Clarity
Honesty
Loyalty
April Birthstone Claddagh Jewelry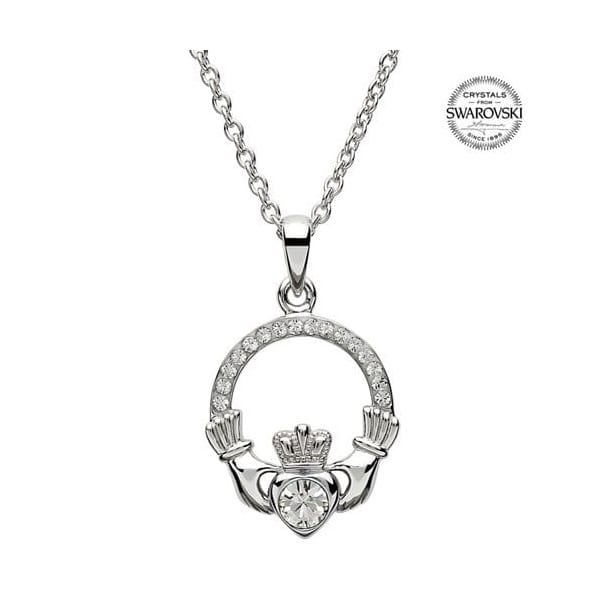 Of course diamonds may not be within your budget but not to worry, as we have a stunning range of cubic zirconia April birthstone jewelry. Cubic Zirconia is a man-made stone and due to its affordability, is extremely popular in jewelry designs.
Set in silver or gold, impress your loved one with one of our unique designs.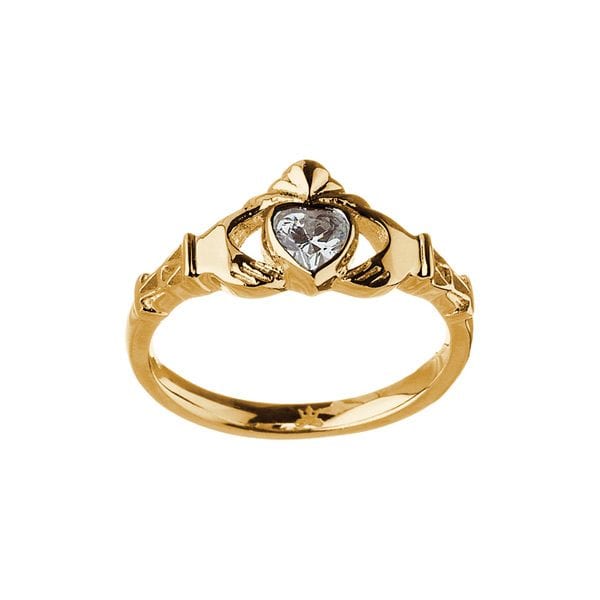 April Claddagh Birthstone Jewelry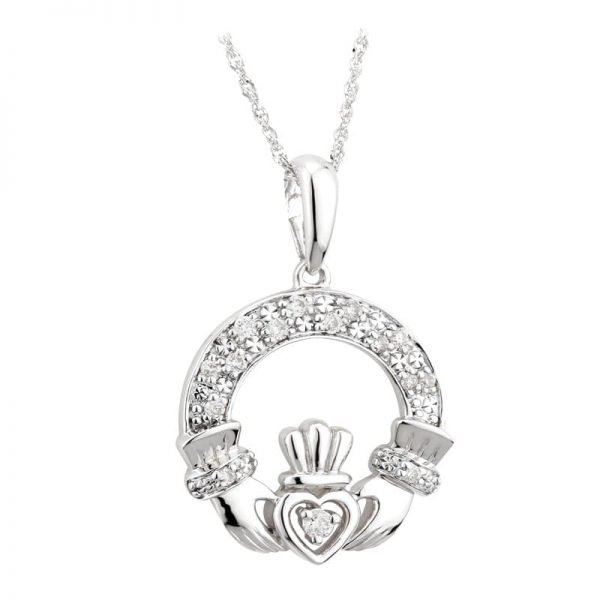 What better way to celebrate your April born friends and family than with a traditional Claddagh Ring. Fuse the diamonds healing properties with the love, loyalty and friendship symbolized by the Claddagh to give a meaningful birthday gift. Famed worldwide as a traditional Irish piece of jewelry, it is sure to impress your loved ones. Be it for your friend, partner or family member Claddagh jewelry is lasting and timeless, just as your sentiment.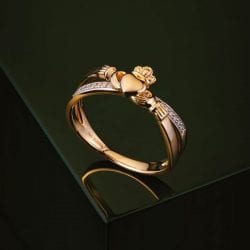 A Kiss that will make your heart flutter, the diamond Claddagh Kiss ring makes a truly romantic gift. A contemporary take on the traditional Claddagh design. This ring is sure to impress your stylish April born friends.
60th Anniversary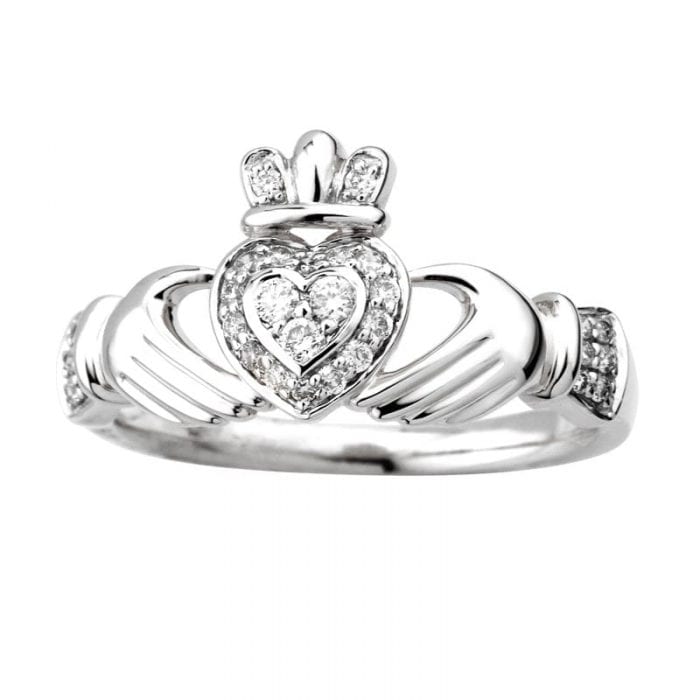 For anyone celebrating a 60th anniversary Diamond is your go to gift. Accordingly anyone who has endured 60 years of marriage is certainly worthy of a diamond Claddagh pendant. And what better symbol way to celebrate than with Ireland's original symbol of marriage. Symbolizing the three ingredients of a successful marriage, Love Loyalty and Friendship, it it as timeless and authentic as your union.