Makers of the Claddagh Ring Since 1879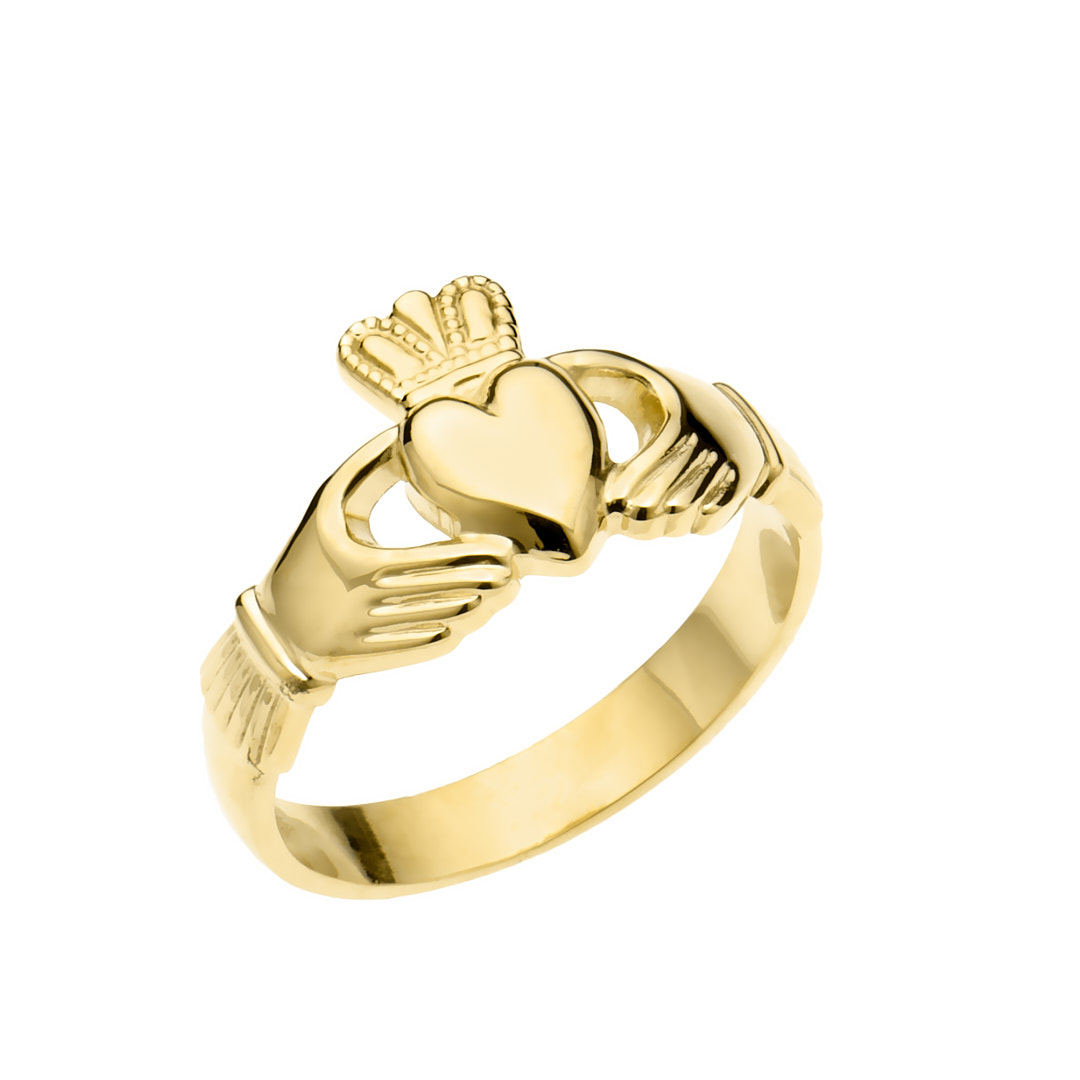 Are you looking to buy a Claddagh Ring? Steeped in meaning and tradition, this timeless classic is a testament to Irish craftsmanship. Therefore it is important to buy your Claddagh Ring from a reputable and authoritative shop. And Fallers should be your one stop shop for a Claddagh Ring. In business over 140 years, Fallers has been handcrafting Claddagh Rings since 1879. Dedicated and committed to quality and customer satisfaction, our master goldsmiths have perfected the crafting of each ring through years of experience. Using precious metals, Sterling Silver, Yellow Gold and White Gold, each ring is handcrafted with exquisite attention to detail. Our Goldsmith use age old techniques combined with modern technology to produce rings of outstanding workmanship and quality.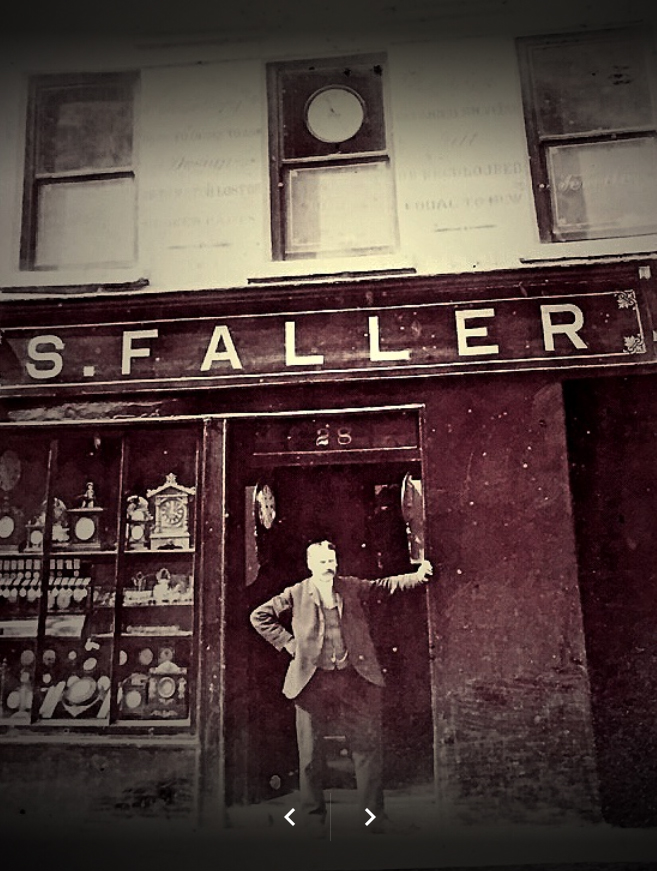 Made in Galway With Love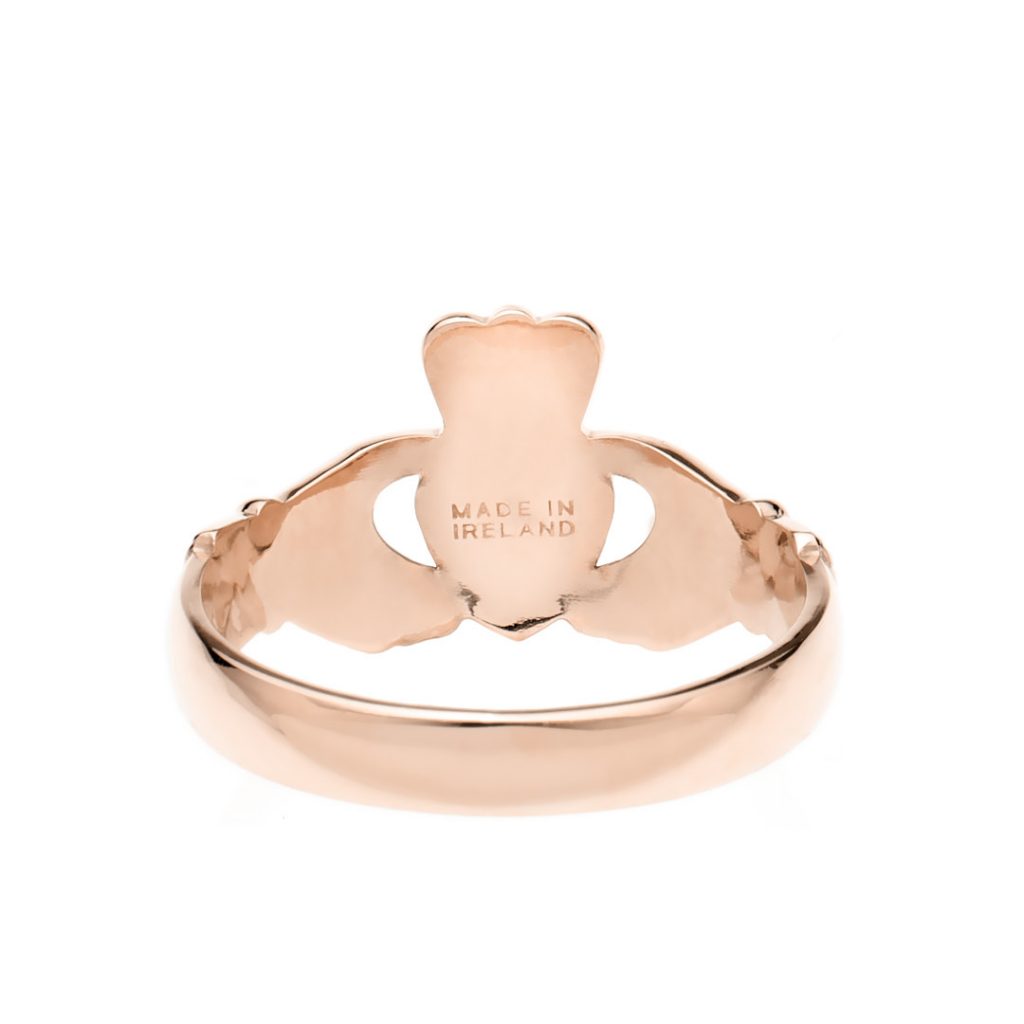 In 1879 Stephen Faller stamped his first Claddagh Ring with the initials S.F. to ensure its authenticity. Thus starting a tradition that was set to last 5 generations and counting. The rings are still made in the same workshop today, just a stones throw away from the Claddagh. Where Richard Joyce designed and made the very first Claddagh Ring.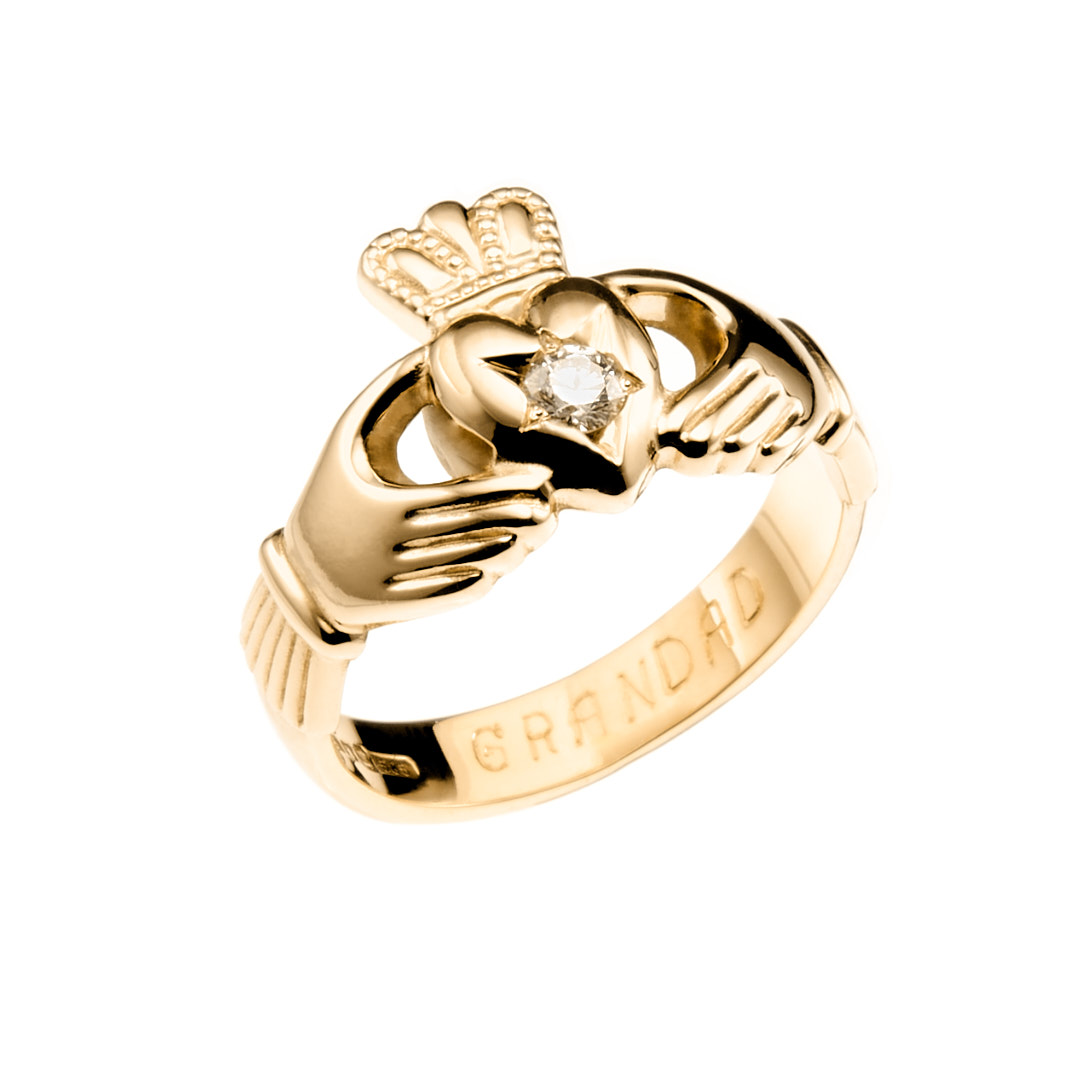 Authentic & Handmade Claddagh Rings
As stated, each Fallers Claddagh Ring is handmade to perfection in our workshop. 'Made in Ireland' is stamped on the inside of each Fallers Claddagh Ring. Hallmarked in the Assay Office in Dublin Castle, Fallers has a distinctive Hallmark including the initials S.F. This not only guarantees the quality of the metal, it is also serves a stamp of authenticity. So that you know you have a quality Irish Claddagh Ring made by hand in Galway.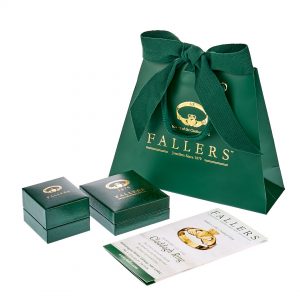 Irish Assay Hallmark – Your Guarantee of Quality
As mentioned each Faller Claddagh Ring is hallmarked in the Irish Assay Office to guarantee its authenticity. Depending on your eyesight, you may need to use an magnifying eye glass to see this.  The Hallmark contains compulsory marks. Which we will explain below in a bit more detail.
Hibernia – The Dublin Assay Office Mark


Since 2002 the Hibernia mark is used on all jewelry assayed and hallmarked at the Assay Office in Dublin. While it was designed originally for articles made in Dublin, it is now the mark for all articles that are hallmarked in the Dublin Assay Office irrespective of the their origin. Prior to 2002 only articles manufactured in Ireland were stamped with the Hibernia mark and the boujet was used on imported articles. For this reason, Fallers continue to stamp to 'Made in Ireland' on each Claddagh ring so that you know your ring is distinctly Irish.
Metal & Fineness Purity Marks


The next mark to look for on your Claddagh ring is the Metal and fineness (purity) mark. This tells you the precious metal content, expressed in parts per thousand. For example, you will see the numbers 925 on all of our Silver Claddagh Rings. This means that 92.5% of your ring is pure silver with the remaining 7.5% comprising of alloys. Our gold rings come in 9k, 10k, 14K and 18K as illustrated in the Gold Purity marks. These marks indicate your ring has been tested and confirmed to contain the specified purity of metal. It is your Irish guarantee.
The Maker – S. F Stamping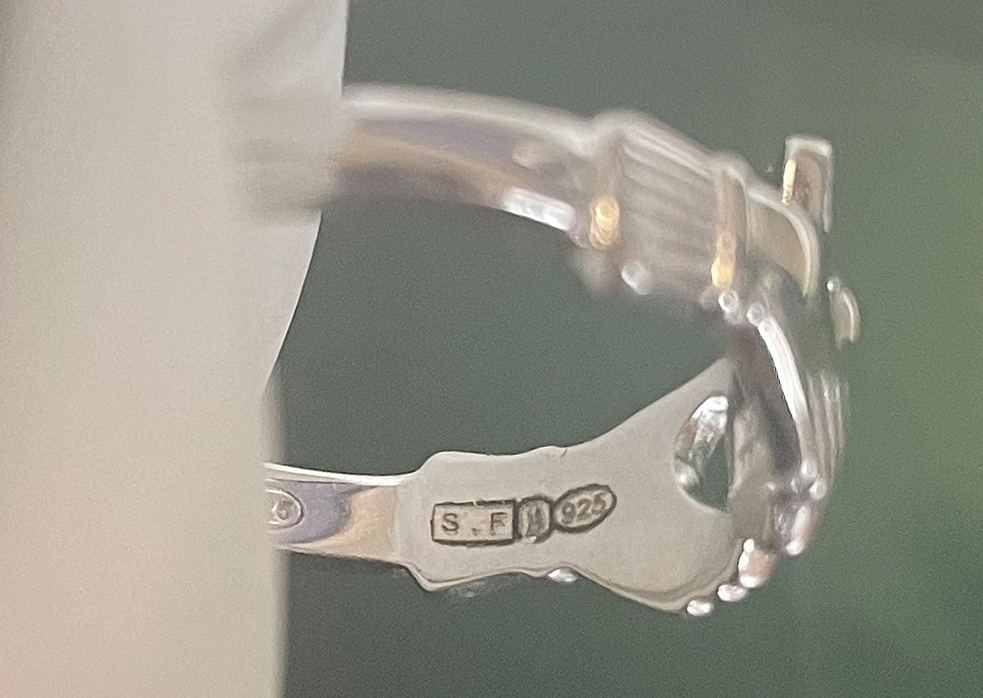 The maker hallmark is simply S. F. The initials of Stephen Faller, Fallers Jewelers original Founder.  This marking can only be found on a Fallers Claddagh Ring. Once you see this on the inside of your Claddagh ring, you will know straight away it is a Fallers Claddagh Ring. Just recently we are now laser inscribing the Hallmark, rather than stamping. This means less damage and stress on the ring and it is clearer to see. As you can see from our Silver Claddagh ring pictured above.

Personalization 
Buying a Claddagh Ring is special. Whether it is to celebrate your Irish History or as symbol of Love, Loyalty and Friendship, this ring remains utterly timeless and breathtakingly beautiful. Hence we offer FREE Engraving on all Fallers Claddagh Rings. Engrave a special date, your name, your significant others name or any phrase on the inside of the ring to make your Claddagh Ring extra special! You might even decide to put an Irish Engraving on your ring. For some inspiration, read through some of our Irish Engraving Ideas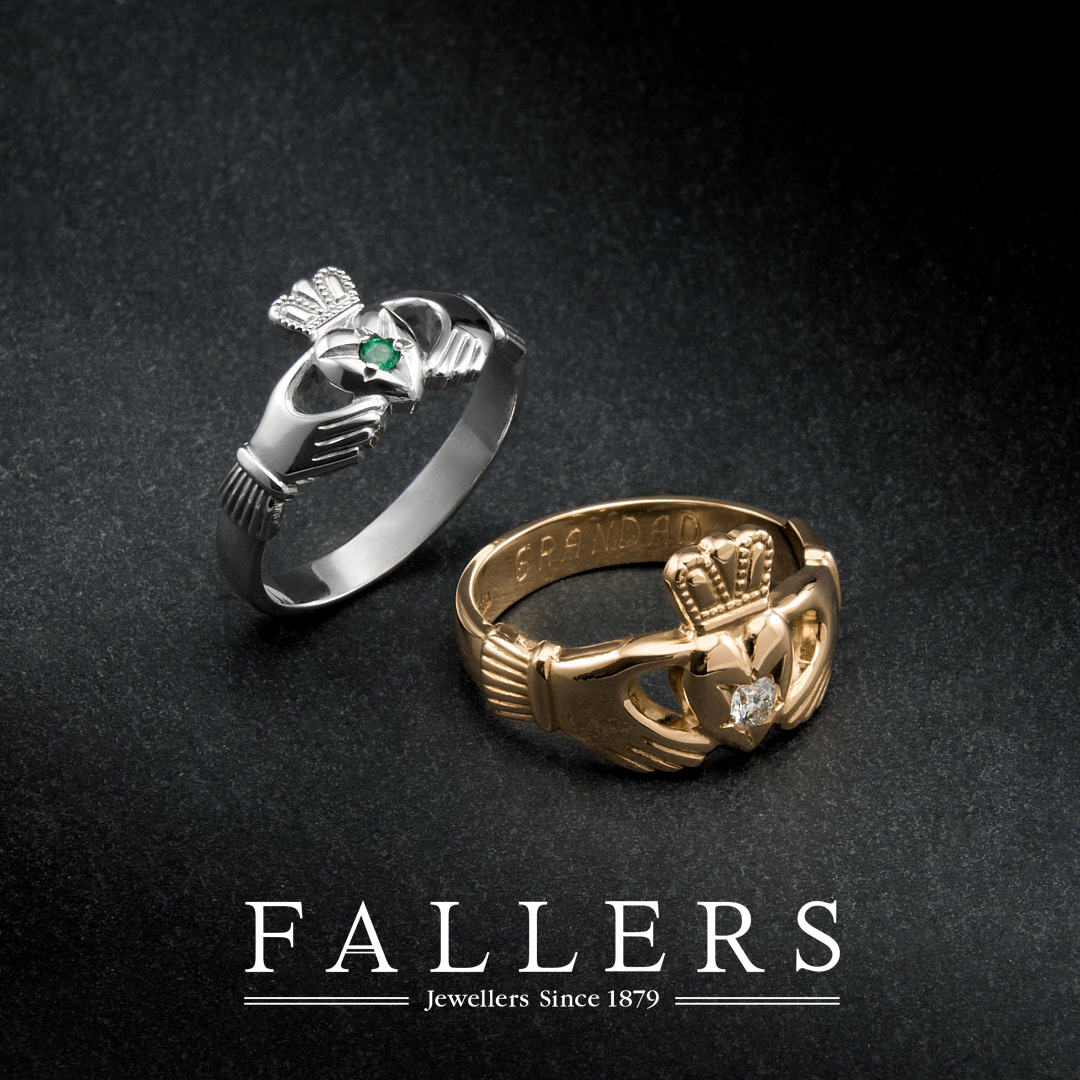 Bespoke Claddagh Rings
If you are looking for a truly unique and bespoke Claddagh ring, our stone set Customized Claddagh Ring is the perfect option. Choose from our collection of heavy weight Claddagh rings in gold and have the stone of your choice set into the Heart. From Diamonds, to Birthstones, the choice is yours. Choose a stone that is significant to you or your loved one. Our expert jeweler will set the stone in beautiful Star Setting just for you. Depending on the stone you choose this can take from 7 to 10 workings days to craft. But it means that you or your loved one will have a Claddagh ring that is specific and special for you. Simply Contact Us with your request and we will be in touch with pricings.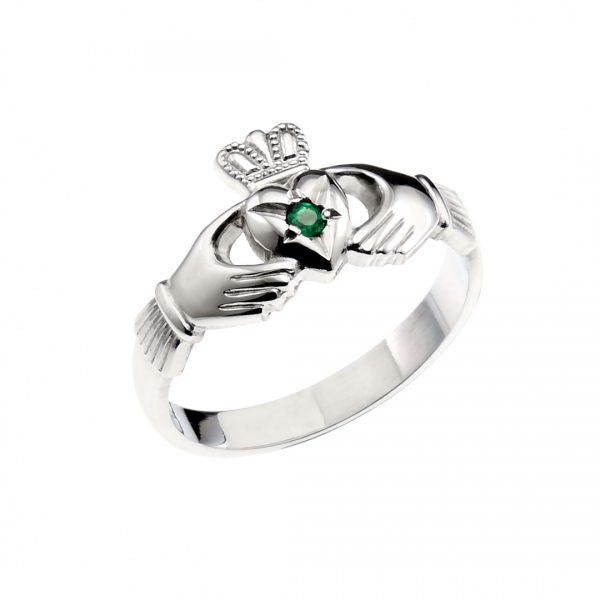 Exceptional Quality
It is no secret that Fallers Jewelers is synonymous with exceptional quality and excellent customer service. Simply check out our customer reviews for proof! Of course 140+ years of experience ensures the crafting of Claddagh rings has been honed to perfection. Available in a variety of different weights, and in metals, Sterling Silver, 9K Gold, 14K Gold/White Gold and 18K Gold, we have Claddagh Ring for all budgets and tastes. Our Claddagh Rings are worn Worldwide. And over the years we have developed an international reputation for outstanding quality. We ship securely Worldwide from our shop in Galway with trusted courier companies, FedEx and DHL.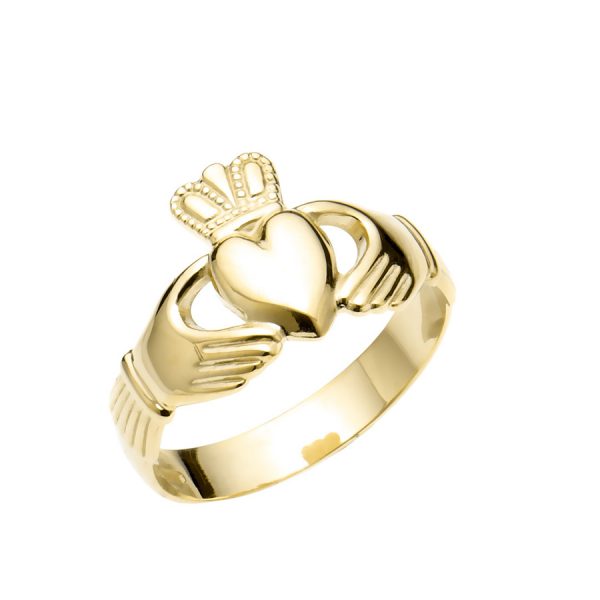 Keeping With Tradition
Buying a Claddagh Ring from Fallers means you are buying a ring that is steeped in History and Culture. Made in the heart of Galway city, the ring is a testament to a tradition upheld by over 5 generations of the Faller Family. Our rings stand the test of time not only in quality but also design. Buying a Claddagh ring from Fallers, you are wearing a piece of Irish History. Made with exquisite attention to detail and the finest materials buy Ireland's unique symbol of Love, Loyalty and Friendship (Grá, Dílseacht agus Cairdeas) from Fallers to ensure you are getting the finest Claddagh Ring available!